Marco Quadri - Cityscape I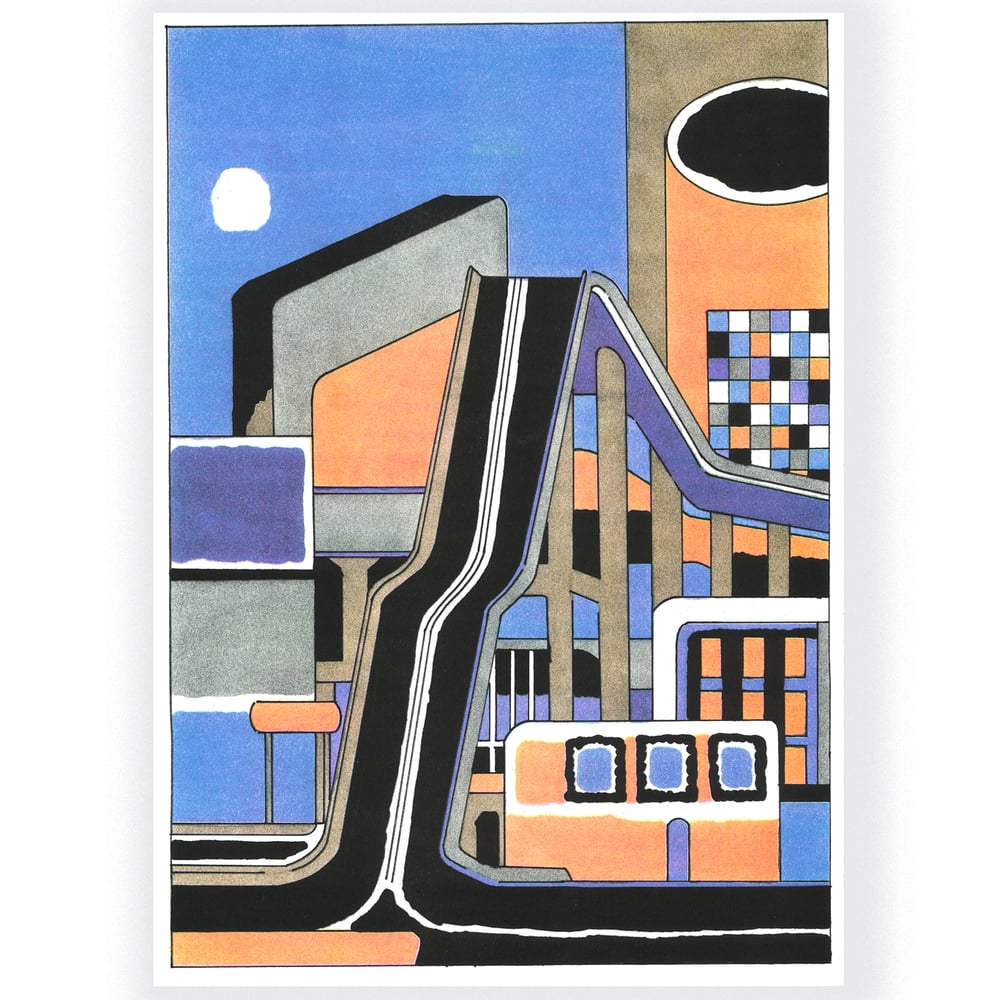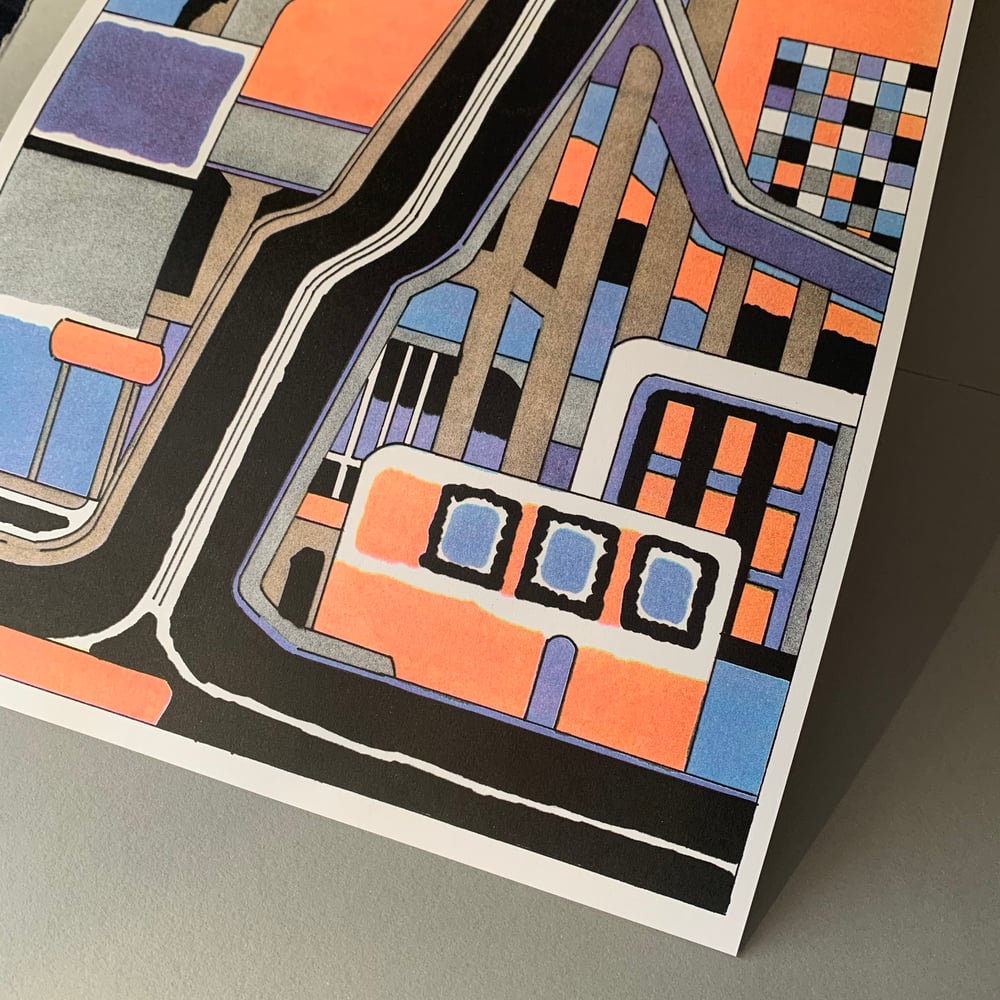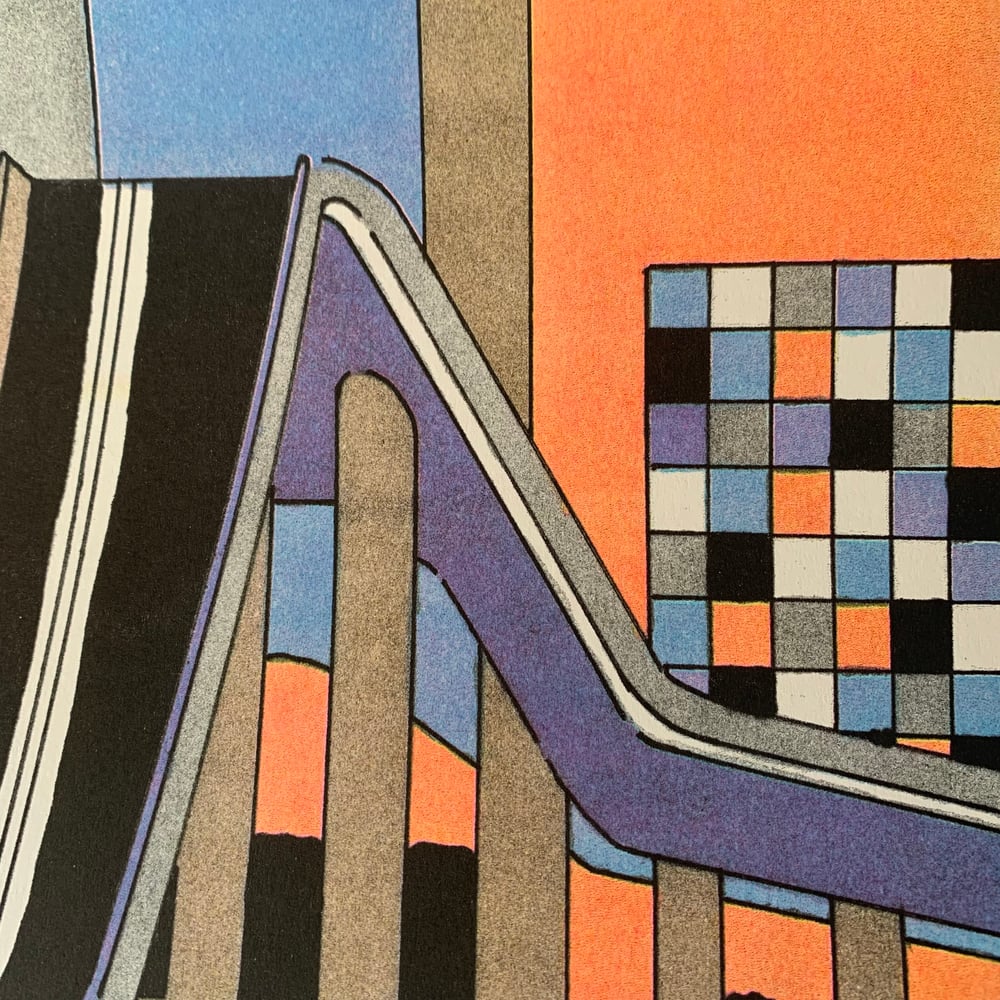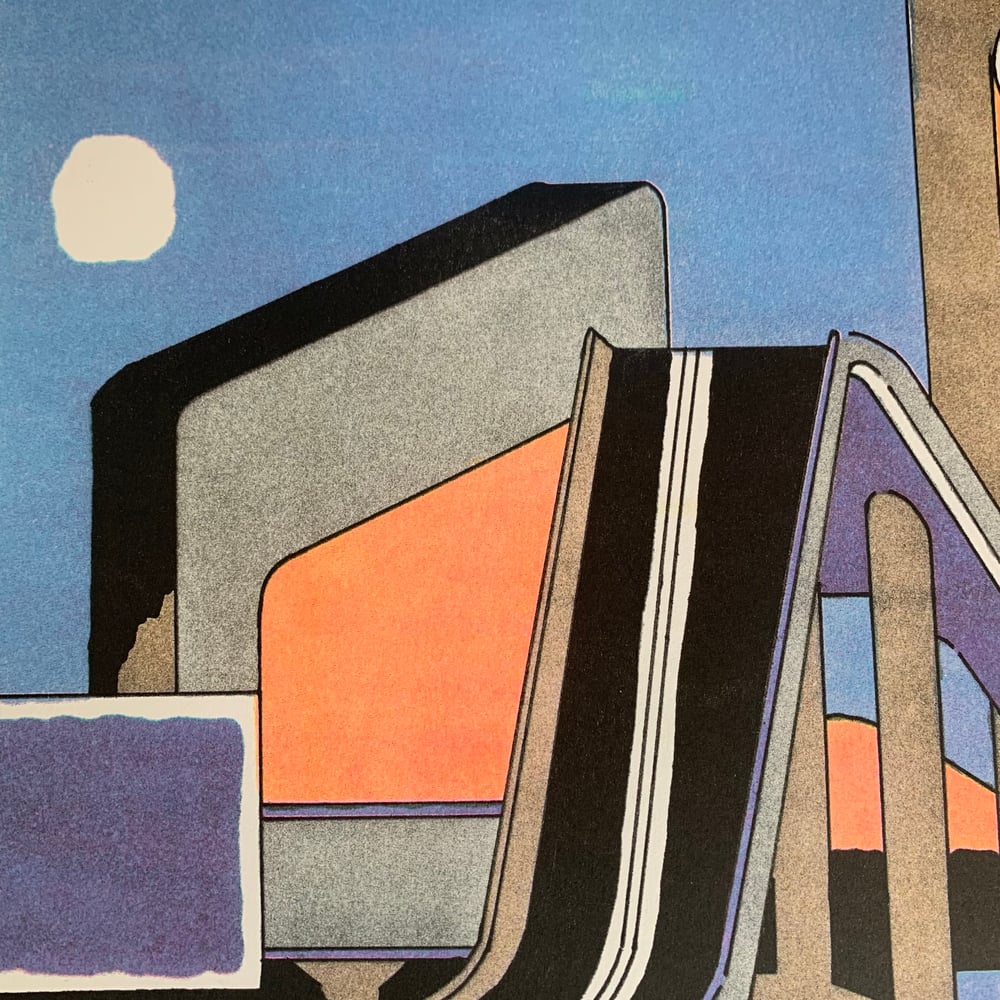 Risograph print 4 colors
A3
open edition / first edition of 25, 2023
Complice Press
-
Marco Quadri is an illustrator and comic book artist from Bologna, Italy.
After studying a BA in Fine Art in Traditional Printing Techniques and MA in Illustration at ISIA Urbino (IT),
he started working as a freelance illustrator and making comics. Some of his comics have been published in anthologies such as Kuš (LT), Baobab (CZ) and Sigaretten (IT). Soon, he will publish a monographic book in chapters with Magma Bruta (DE/PT), while finishing his first graphic novel 'Bottleneck' which will be released in the second half of 2023. He has collaborated with many magazines such as Le Monde (DE), The New Yorker (US), Esquire (IT), Wobby (NL), Kiblind Mag (FR).
In 2020 he co-founded the riso studio and publishing collective Enter Press, which focuses on printing with independent and underground comic book artists.