Gravity Fault - Nevercrew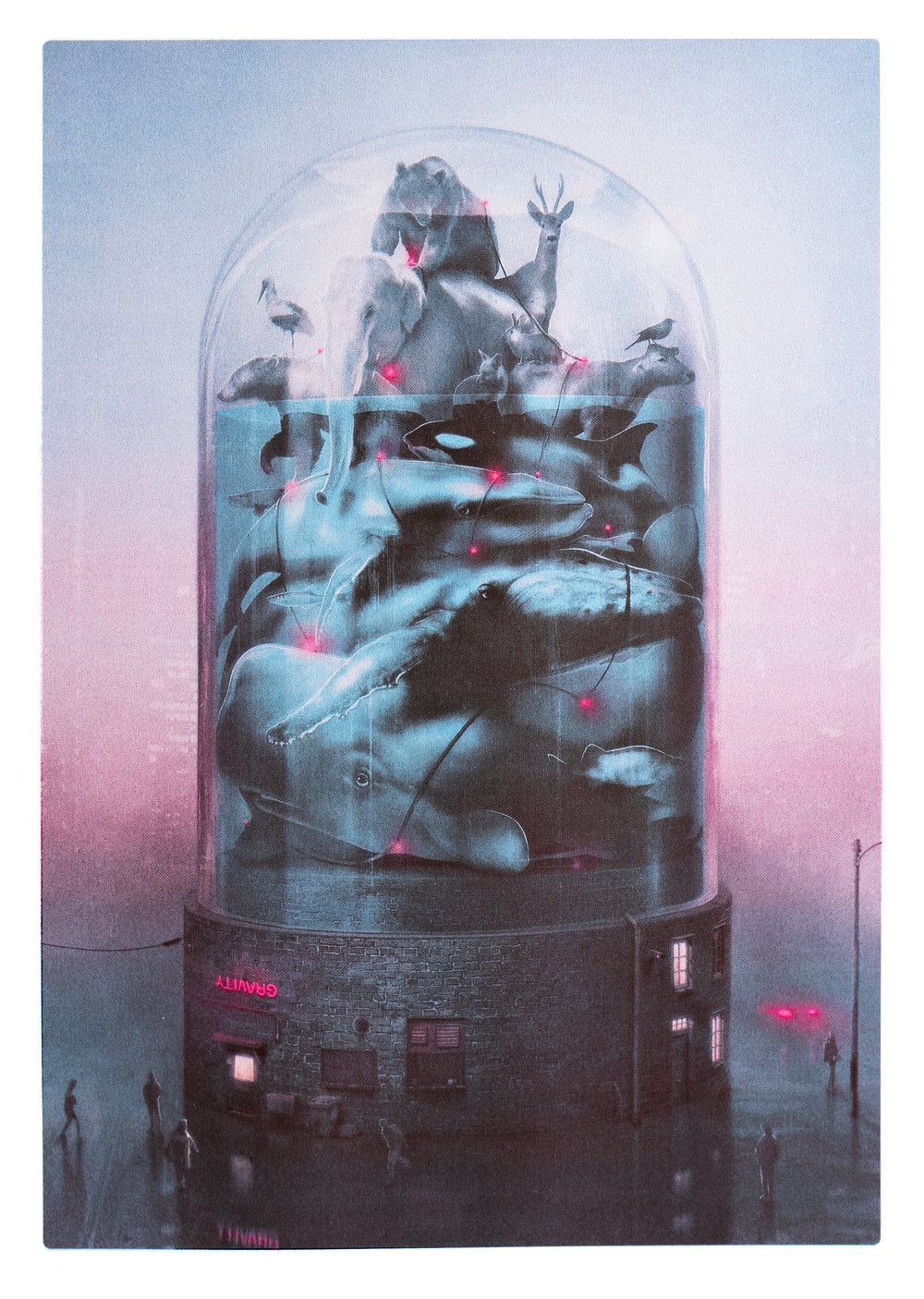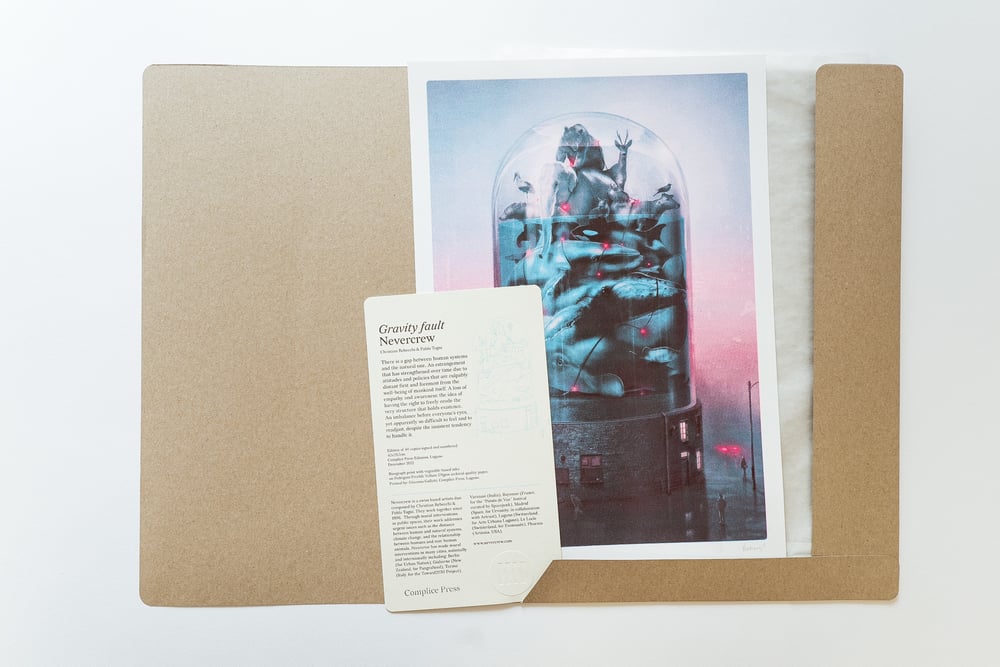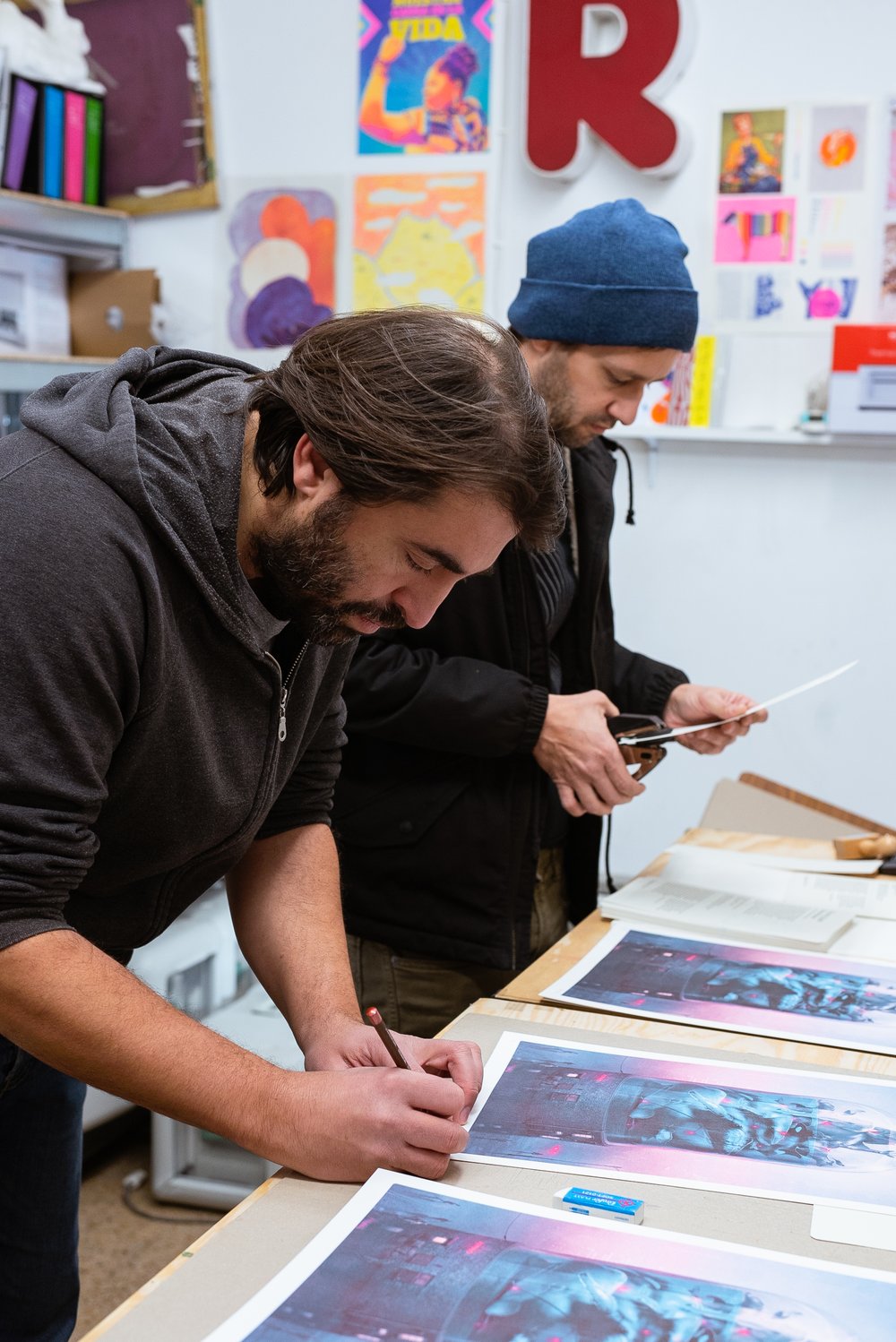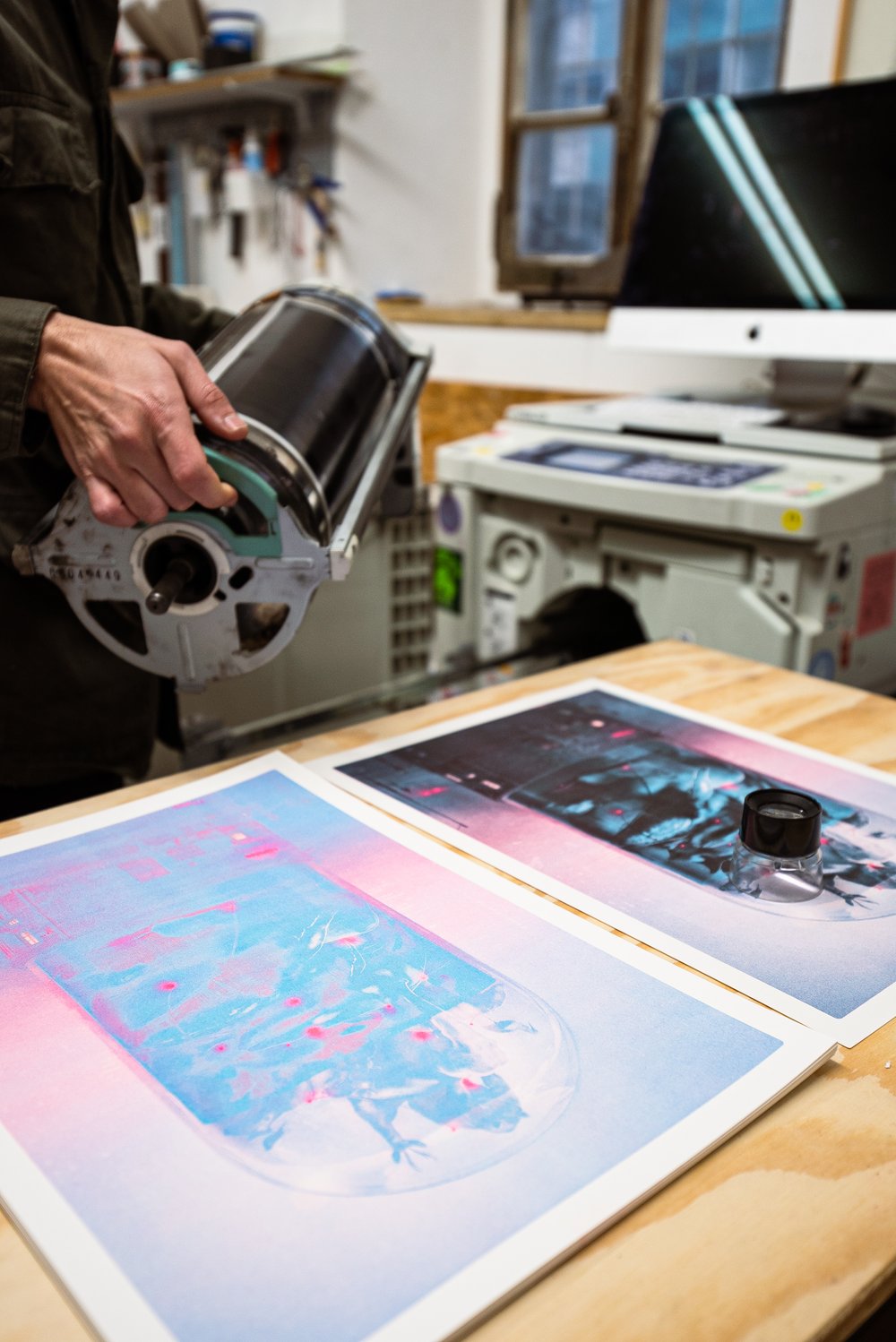 Edition of 40 copies signed and numbered
42x29.7cm
Complice Press Edizioni, Lugano
December 2022
-
Risograph print with vegetable-based inks
on Fedrigoni Freelife Vellum 170gsm archival quality paper.
Printed by: Giacomo Galletti, Complice Press, Lugano.
-
There is a gap between human systems and the natural one. An estrangement that has strengthened over time due to attitudes and policies that are culpably distant first and foremost from the well-being of mankind itself. A loss of empathy and awareness; the idea of having the right to freely erode the very structure that holds existence.
An imbalance before everyone's eyes, yet apparently so difficult to feel and to readjust, despite the insistent tendency to handle it.